PVC Uncoated and Coated Overlay Films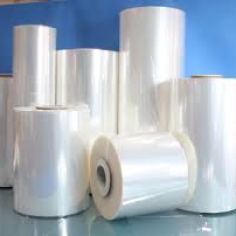 Product Details:
Supply Ability :

120000 Per Month
Product Description
PVC Uncoated and Coated Overlay Films
PVC Coated and Uncoated Overlay Films
We supply a range of coated, uncoated and the laser engraved PVC overlay films exhibiting high adhesion properties guaranteeing maximum security for laminated cards.
We sell plastic Product like PVC Coated

Specifications
Thickness
60mic / 80mic / 100mic
Colour
Clear Transparent
Surface Finish
Matt / Matt
Sizes
A/4, A/3, 12″x18″, 19″x25″, 18″x24″, 36″x 48″
Key Features
Overlay films also give you exceptional performance.
Conventional and UV inks adhere beautifully to our PVC overlay films.
For our PVC card overlay film you get colour consistency before and after lamination, along with high clarity and superior graphic visibility by PVC overlay films.
PVC overlay film production parameters to avoid gauge bands, pinholes, and other contamination.
Our PVC overlay films exceed ISO standards for bond strength when properly processed through a standard stack lamination press.
Our PVC overlay films are designed to minimize laking (air entrapment) during lamination.
An overlay is required for cards with security features and/or magnetic stripes application is possible.
FOSHAN HITECH SILICA MATERIALS CO.,LTD